Those who choose to work with trees can choose various types of jobs within the field. Two of those jobs, tree surgeons and arborists, are often referred to interchangeably, but they're actually quite different. Arborists require a more formal education, while tree surgeons gain their experience out on the field. Both jobs can overlap, depending on the company providing tree services, and both jobs require extensive knowledge and experience working with trees.
If you're needing tree work done on your property in Cape Coral, Fort Myers, or Lee County, FL, learn here about the difference between an arborist and a tree surgeon.
---
What Does an Arborist Do?
If you're going to compare arborists to tree surgeons, think of them this way: an arborist is more like a tree doctor. Arborists undergo extensive training in order to become certified in their field, such as:
Courses in tree biology, tree growth patterns, and much more
A long, rigorous certification program with the International Society of Arboriculture
Pass the final exam after the program
Continue with ongoing education after the fact to maintain certification
The arborist assesses the tree and its condition. If the tree is showing signs of a disease or insect infestation, the arborist is able to accurately diagnose it and create a treatment plan. Oftentimes, they can identify tree disease signs before the disease really takes hold of the tree. They are also the ones to generally recommend where a tree should be planted based on the type of tree and its environmental surroundings. Generally, they will take their diagnosis and pass it along to a tree surgeon, who will take the course of treatment from there.
---
The Duties of a Tree Surgeon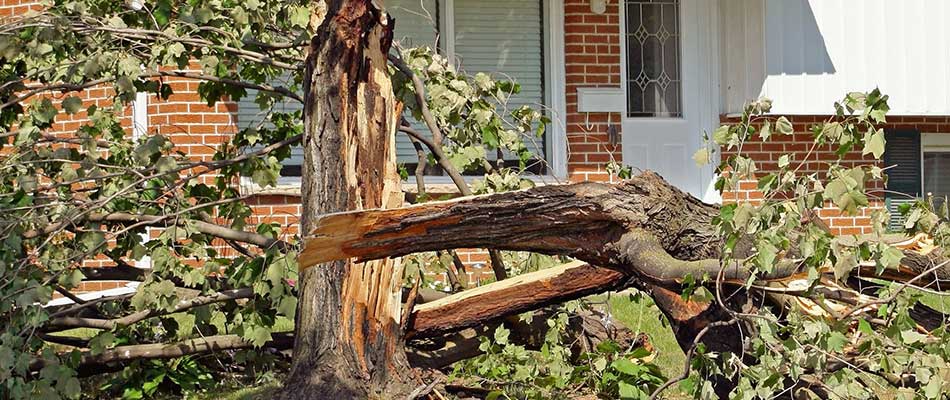 A tree surgeon may not have as many requirements as an arborist, but to be a truly effective tree surgeon, it does require extensive experience and knowledge. Tree surgeons must learn how to properly trim and prune a tree, including all different types of trees. Much like a surgery on an animal or human, tree trimming and pruning is an extremely precise process that should be performed by a trained hand. An experienced tree surgeon often works in difficult or dangerous situations and this job should not be trusted to just anyone.
Tree surgeons don't just trim or prune, they also are responsible for accurate tree removal. They know how to cut down a tree so that it doesn't damage nearby trees, or worse, crash into a building below. Other duties of a tree surgeon may include:
Removing dead or dying tree limbs
Performing a post-storm cleanup
Bracing a tree
Grinding stumps
Caring for trees and managing their appearance
Arborists and tree surgeons both share an important role in maintaining overall tree health and happiness.
---
Looking for qualified, licensed tree professionals in Lee County, FL? Give our team a call.
At Tim's Tree Service, we have a staff of quality, licensed tree surgeons and professionals ready to assist you with your tree care needs, such as tree trimming, tree removal, stump grinding, and more. For more than 30 years, we have provided tree services to Cape Coral, Fort Myers, and Lee County, FL. Contact us today at (239) 994-6384 to speak with one of our tree surgeons!