Work incidents related to tree care may be more common than you think. In 2016, the Tree Care Industry Association reported that there were 153 incidents in the United States, and 92 of them were fatal. Tree care is an incredibly dangerous field due to its scope of work and the use of heavy machinery. If an unlicensed tree professional is injured on your property, you may become liable for their medical costs.
Also, those who perform tree care without a license likely don't abide by safe practices. Not only will your property's aesthetic appeal suffer, but your home or business may also be more susceptible to fallen tree damage.
To help you avoid the harm that an unlicensed tree professional can inflict, our team at Tim's Tree Service is fully licensed to perform comprehensive tree care on your property in Cape Coral, Lee County, or Fort Myers, FL. Learn some of the reasons why you should avoid hiring unlicensed tree professionals.
---
Unlicensed tree professionals often don't abide by industry standards when it comes to trimming and pruning.
Trimming and pruning are essential services that your trees need. This way, they will maintain manicured appearances, positively contribute to your property's curb appeal, and achieve their full growth potential.
Unlicensed tree professionals often don't abide by industry standards when it comes to trimming and pruning. They partake in detrimental practices like tipping and topping, both of which can lead to unnecessary bark ripping and other tree injuries.
Licensed professionals like our tree surgeons at Tim's Tree Service perform safe practices like thinning out to cut back unwanted branches and promote your trees' health.
If unlicensed tree professionals trim and prune your trees, they may take a while to recover or sustain irreparable damage.
---
An unlicensed tree professional may inflict damage on your home or business.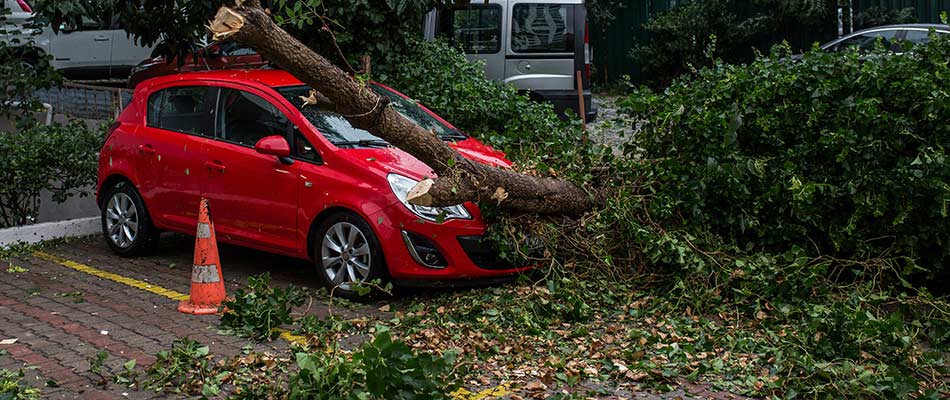 It can be difficult to predict which way a tree is going to fall because of its size and current position. When an unlicensed tree professional attempts the felling process, they may cause a tree to fall on your home, car, or garden, which can lead to costly damages.
You can avoid fallen tree damage by contacting our licensed tree company in Fort Myers. We protect your home or business by making precise cuts to ensure that your tree falls safely away from your property.
---
You may become responsible if an unlicensed tree professional or his employees are injured.
Tree care, especially tree removal, can be extremely dangerous. An unlicensed professional usually doesn't carry the proper knowledge required to safely carry out tree trimming and removal. When they are not aware of safe industry practices, unlicensed professionals and their employees can sustain:
Bites and stings from animals and insects in trees
Infections from cuts and scrapes
Rashes from poisonous leaves that blend into trees
Electrical burns from nearby power lines
Injuries from power tools
Eye injuries from airborne pieces of wood
An employee can also suffer from a fall or another kind of impact injury if they aren't careful. If this employee is working underneath an unlicensed contractor, the contractor likely won't take responsibility for the injury. Because the work was performed on your property, you may become legally responsible. You may be sued for the injuries that an employee sustained, which can set you back thousands of dollars and create a trying legal battle.
When you hire a tree company like ours that's operated by fully-licensed tree professionals, you can rest assured. Employee safety is one of our top priorities, so we ensure everyone one of our tree surgeons implements safe practices as they perform tree care services on your property.
---
Don't risk hiring an unlicensed tree professional to handle your property's tree needs. Call us today!
Don't risk hiring an unlicensed tree professional to handle your property's tree needs. You will likely be left with an unmanicured landscape. Plus, an unlicensed tree service provider may place their employees, your property, and your family at risk. Call us today at (239) 994-6384 to speak with one of our licensed professionals. We provide our tree care services to homes and businesses in Lee County, Cape Coral, and Fort Myers, FL.