Hiring a tree service company is a big decision, so before you make that final decision, make sure you do extensive research on the company. At Tim's Tree Service, we are always available to answer any questions you may have.
Here are seven questions we recommend you ask before you hire a tree service company to do any work on your property in Fort Myers, Cape Coral, Lee County, and the nearby communities in Florida.
---
1. How long has the company been in business?
When it comes to tree services, especially larger trees, you want someone with lots of experience. Trimming and pruning trees requires a lot of training in order to do it properly. Make sure the company has many years in business or that the owner of the company has a lot of industry experience.
---
2. Can they provide a certificate of insurance with adequate coverage?
Any time you hire anyone to work on your property, you need to ensure they have adequate insurance coverage. Ask them to provide you with a copy of their certificate of insurance so you know that they (and more importantly, you) will be covered in the event that someone is injured while working on your property. If they do not have insurance, you could be held liable if something were to happen.
---
3. Do they have a list of references or reviews, or can you verify their experience?
Reputable companies will often have several reviews on Google, Facebook, Yelp, Angie's List, or other sites. Look them up to see what other customers have said about them. If the company is listed on Google Local Services, then that's even better—it means Google has verified the company and guarantees their services. If the company doesn't have online reviews, then ask them for references so that you can verify their experience for yourself.
---
4. Do they have the proper equipment to complete your project safely?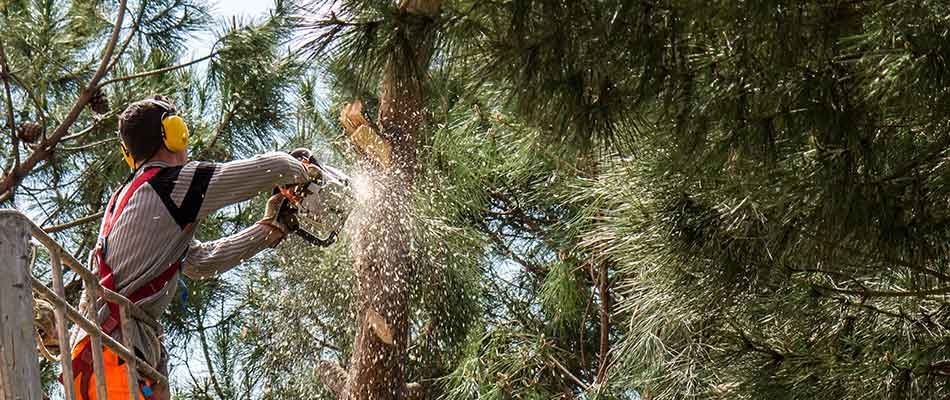 When it comes to tree services, there are different types of equipment needed to manage the job successfully. Larger trees may require cherry pickers, while smaller trees need a tree trimmer. Talk with them to see what equipment they have, as well as what their equipment cleaning practices are to ensure they don't spread tree diseases around from job to job.
---
5. Will they complete the job themselves or use subcontractors?
Often, if you have a larger project, then some tree companies may subcontract out aspects of that job. If they do use subcontractors, then ask who they will be using so you can investigate the companies for yourself and ensure they are also insured and experienced.
---
6. What steps do they take to minimize damage to the yard?
You also need to ask them about their steps to make sure damage to your yard or structures is minimized. This can be an issue, especially with larger limbs. Trained and professional tree surgeons will be able to trim, prune, or remove trees in a way that their branches or limbs will not fall and damage your yard or any part of your property.
---
7. Are their estimates detailed and does pricing include other services if needed?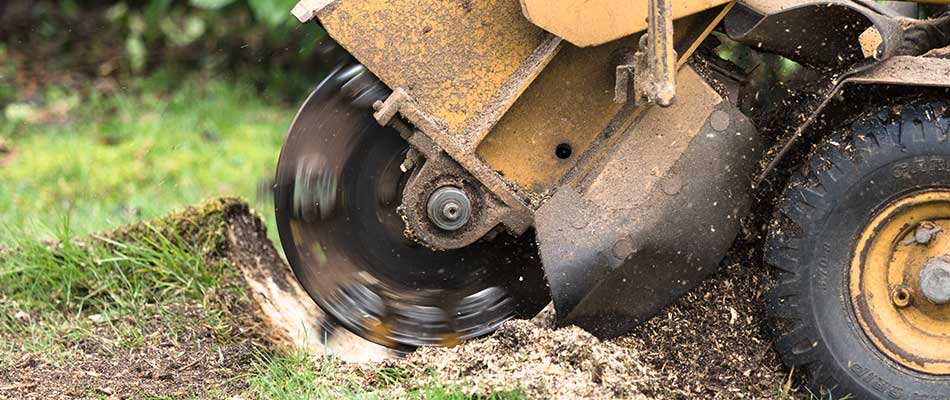 You don't want any surprise costs flying at you once the work has started. Talk to the company to ensure they are upfront with all of their work and that they do not have any hidden costs in their process. Make sure pricing includes any services such as hauling away the tree or grinding down stumps.
It would be an unpleasant shock to realize that you've paid for tree removal only to be stuck with the tree still sitting on your property.
---
Searching for a reputable tree company in Cape Coral, FL? Call us.
With more than 30 years in business, the pros at Tim's Tree Service have extensive experience working with all types and sizes of trees in Cape Coral, Fort Myers, Lee County, and nearby areas of Florida. Our company is licensed and insured. Call us today at (239) 994-6384 if you need a reputable tree company to service your property!