Preparing your trees for the summer months in Florida is important to ensure that they stay healthy and look great. To do this, you can trim and prune your trees: trimming is good for a tree's appearance, while pruning is good for a tree's health by getting rid of any branches that are unhealthy. However, if you have any weak trees that are unable to be saved, you should remove them. With hurricane season coming up, weak trees are dangerous; you shouldn't take any chances. It's a good idea to have your trees checked by professionals, as they will be able to determine what services your trees need to stay healthy. They will also be able to tell you if any of your trees need to be removed.
---
Trim & Prune Your Trees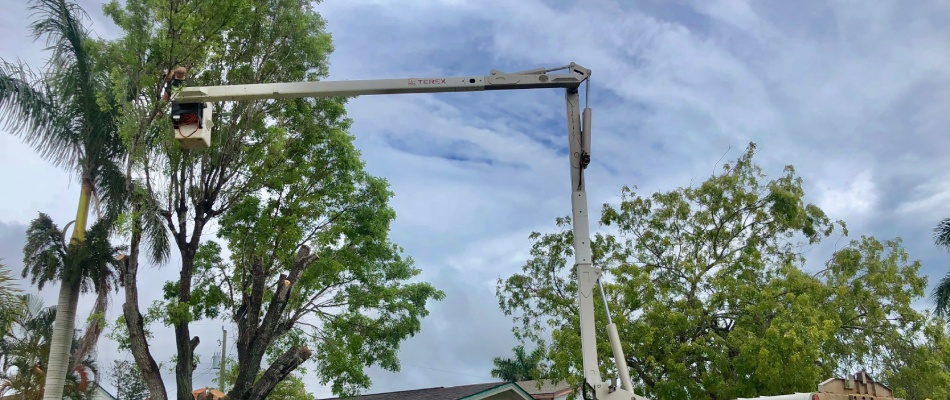 You should prepare your trees for the summer in Florida - whether it's for aesthetics or their health. Trees are a staple to the surrounding environment and it's a good idea to treat them with proper care. You can:
Trim them - Trimming your trees will enhance their appearance. It also promotes proper growth of the branches, keeps their shape and fullness, and allows for better access to sunlight.
Prunethem - Pruning your trees will help with maintaining their health by removing unhealthy branches. This prevents the issue from spreading to other parts of the tree and will also minimize the risk of them falling off.
The most common trees found in the Lee County, FL area are fruit trees, red maple, and palm trees.
---
Remove Any Weak Trees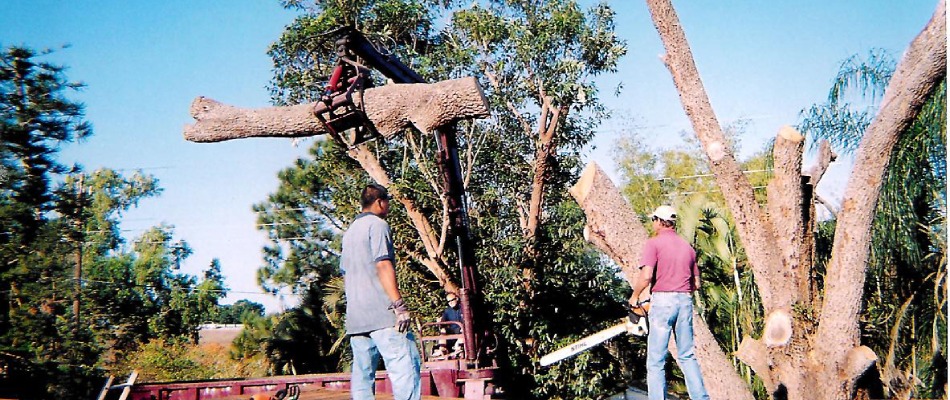 Weak trees pose a serious risk to you and your property. There are a few different reasons your trees may be weak; they could be suffering from:
Structural issues - If a tree hasn't been properly maintained over the years, it can result in improper growth.
Cracks in the trunk - Large trees are prone to getting cracks, which can weaken them.
Diseases - If a sick tree isn't saved in time, it can die and spread to neighboring trees.
Storm damage - Trees that endure severe storms are likely to experience damage and thus drastically weaken.
It's essential to be aware of the health and structure of your trees. If they are deemed too weak, you should remove them immediately. Hurricane season is upon us, and storms of this magnitude can easily take down branches - and in extreme cases, the entire tree - which can cause impactful damage.
---
Have a Professional Perform an Inspection of Your Tree
When it comes to trees, especially large ones, it can be difficult to maintain proper care and attention to ensure their health, aesthetics, and strength. Fortunately, professionals are licensed and knowledgeable about the trees in Florida; they can trim and prune the branches that need it. Not only that, but they can also remove the trees that cannot be saved before the rainy season and pose a risk of falling. Calling a professional for help is the best way to ensure that your trees are properly cared for.
---
We offer tree trimming, tree removal, and other tree services. Give us a call to schedule a consultation!
We have provided exceptional tree services for 33 years, and continue to do so! Our services include tree trimming and pruning, tree removal, storm cleanup, and more. We provide quality, professional treatment of your trees and will prepare them for the summertime in Florida. Although we try our best to save and preserve a tree, you can trust us to remove it if it poses a danger to you and your property. Whatever your trees need, we will provide it! We proudly serve Cape Coral, Fort Myers, North Fort Myers, and surrounding areas in Lee County, FL. Call us at (239) 994-6384 to give your trees the care they deserve!