If you are a homeowner or business owner in Florida, you likely have an abundance of trees on your property. To ensure that your trees are always looking their best, you should have them trimmed regularly. Keeping your trees nice and manicured will ensure that large, overgrown branches aren't blocking sunlight from the plants below; it also increases your property's curb appeal and displays a tidy appearance. Not only that, but regular trimming will allow you to detect an insect infestation or disease much quicker. Early spotting of an issue gives you the opportunity to prune it before it has a chance to spread. Continue reading to learn more about why you should trim the trees on your property regularly.
---
Regular Plant Trimming Will Increase Your Property's Curb Appeal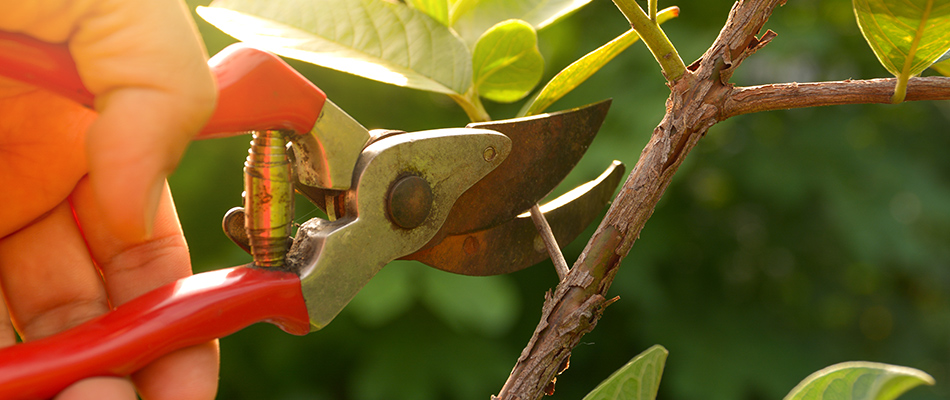 Trees are naturally beautiful, and their strong structures and earthy colors have the potential to enhance your property's curb appeal. Regular tree trimming will create a tidy, well-maintained appearance and assist in creating their shape and fullness; a beautiful, full shape can flatter your property and increase its curb appeal while positioning them for optimum nutrient absorption. A healthy tree and a beautiful one go hand-in-hand!
Trees that are common in the Lee County, FL area include palm trees, fruit trees, and red maple trees.
---
Keep your trees trimmed to ensure that their branches aren't blocking sunlight from the plants below.
Trees should function as a mutualistic addition to your property; they don't take away from other plants but live in mutual existence with them. However, large, overgrown branches can potentially block sunlight from the plants below, which can be detrimental to their health. By trimming your trees regularly, you can ensure that their branches are nice and manicured and that they aren't blocking sunlight from reaching the plants below them.
---
Trimming your trees regularly will allow for quicker detection of an insect infestation or tree disease.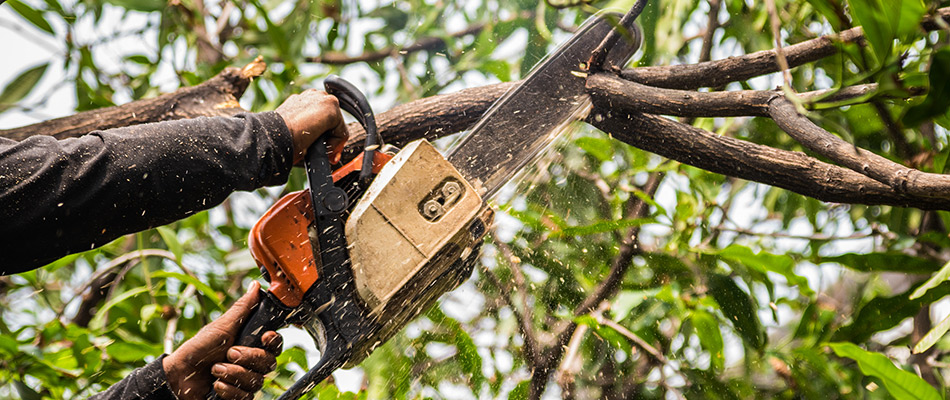 Although trimming your trees provide aesthetic benefits, it can also assist in alerting you of their health. When you regularly trim, there's less overgrowth, and you'll be able to tell when something looks off; it allows quicker detection of a disease or an insect infestation. When you are able to notice any problems with your trees early, it provides you with the opportunity to prune any branches that need it before the problem has a chance to spread. An insect infestation or a tree disease can cause serious damage to your trees if left unchecked, so you'll need to be on the lookout for any signs that something is wrong with the tree before the problem gets out of control.
Some common signs of tree diseases include dying branches, moldy patches, and wilting. Common signs of insect infestations include holes in the leaves, discoloration, and loose bark.
---
Sign Up for Our Tree Trimming Service
At Tim's Tree Service, we have been providing our exceptional tree trimming service since 1989! We have the skills and tools needed to trim your trees to perfection, and if we notice any signs of a tree disease or insect infestation, we can prune your trees to help remedy the situation. We can also remove any trees on your property if necessary. When you partner with us, you can rest assured that the health and maintenance of your trees will be our top priority.
We offer our tree trimming service to properties in and around the Lee County, FL area, including Cape Coral, Fort Myers, and North Fort Myers. Give us a call today at (239) 994-6384 to sign up and give your trees the regular care they deserve! We look forward to helping you enhance the health and beauty of your trees!